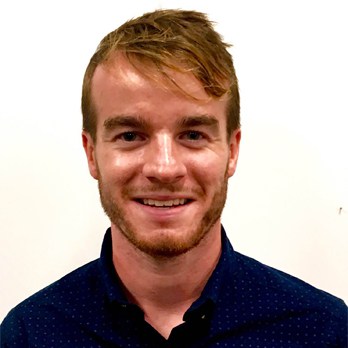 Gordon Treacy – Registered Physiotherapist Gordon graduated with a first class honours degree in Physiotherapy from the Royal College of Surgeons in Ireland. During his time in University, Gordon was awarded a number of accolades on both a varsity and national level for his academic performance, including the H.H Stewart National Scholarship in Physiotherapy in […]
Gordon Treacy – Registered Physiotherapist
Gordon graduated with a first class honours degree in Physiotherapy from the Royal College of Surgeons in Ireland. During his time in University, Gordon was awarded a number of accolades on both a varsity and national level for his academic performance, including the H.H Stewart National Scholarship in Physiotherapy in 2013. Prior to moving to Vancouver, Gordon was a practicing member of the Irish Society of Chartered Physiotherapists. He is now a member of the College of Physical Therapists of British Columbia.
Gordon has completed the Kinetacore Functional Dry Needling Level 1 Course and is a certified Dry Needling/Intramuscular Stimulation (IMS) practitioner.
Gordon has a keen interest in running injuries and has completed further education in the field of running injury assessment, prevention and intervention and is a certified Running Clinic practitioner.
As a keen endurance athlete, Gordon represented his alma mater at a varsity level in long distance athletics. He has completed both the Dublin and Boston Marathons. He is also a keen road cyclist, skier, swimmer and pianist.
Gordon's sporting endeavours and experience in community care have been formative in developing his identity as a therapist. He is a firm believer in the combination of manual therapies and functional rehabilitation to optimize performance post injury, catering for people of all abilities. Gordon values educating patients on their injury, empowering them to complete a successful course of rehabilitation and providing strategies to prevent recurrent injury in those leading an active lifestyle